Etsy is probably the best place to buy digital products for your planning and note-taking. I got almost all of my products there and a few sets of stickers on Shopee as well. I went a little bananas, I have to admit. They are all so stinking cute and I just had to have it – no questions asked.
In case you missed it – head on to why I switched to digital planning!
the planner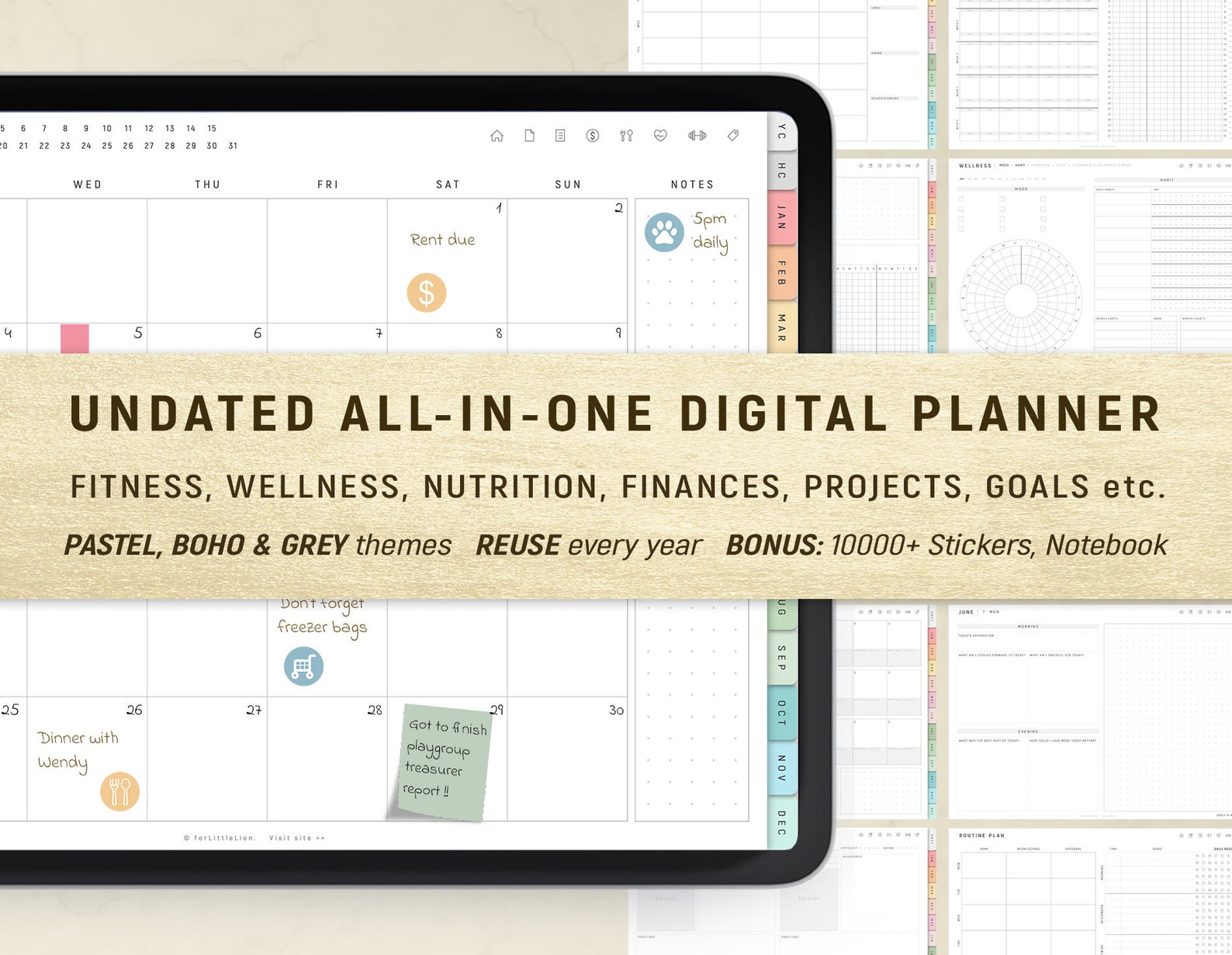 I went with an undated planner from forLittleLion because 1. it was on 50% discount, and 2. it's undated which means I can reuse it every year thus saving me a lot of money! The planner is so worth it in my opinion because it has 1000+ pages, comes with free notebooks, and a lot of functional stickers. Did I mention that you'll receive 24 different planners? Yup. The planner comes in 3 colours; grey, pastel, and boho. Each colour has 4 different weekly layouts and each layout comes with Monday start and Sunday start. I love it so much! For this year I'm using the boho theme. Next year I'll be using the grey one.
the journal + notebooks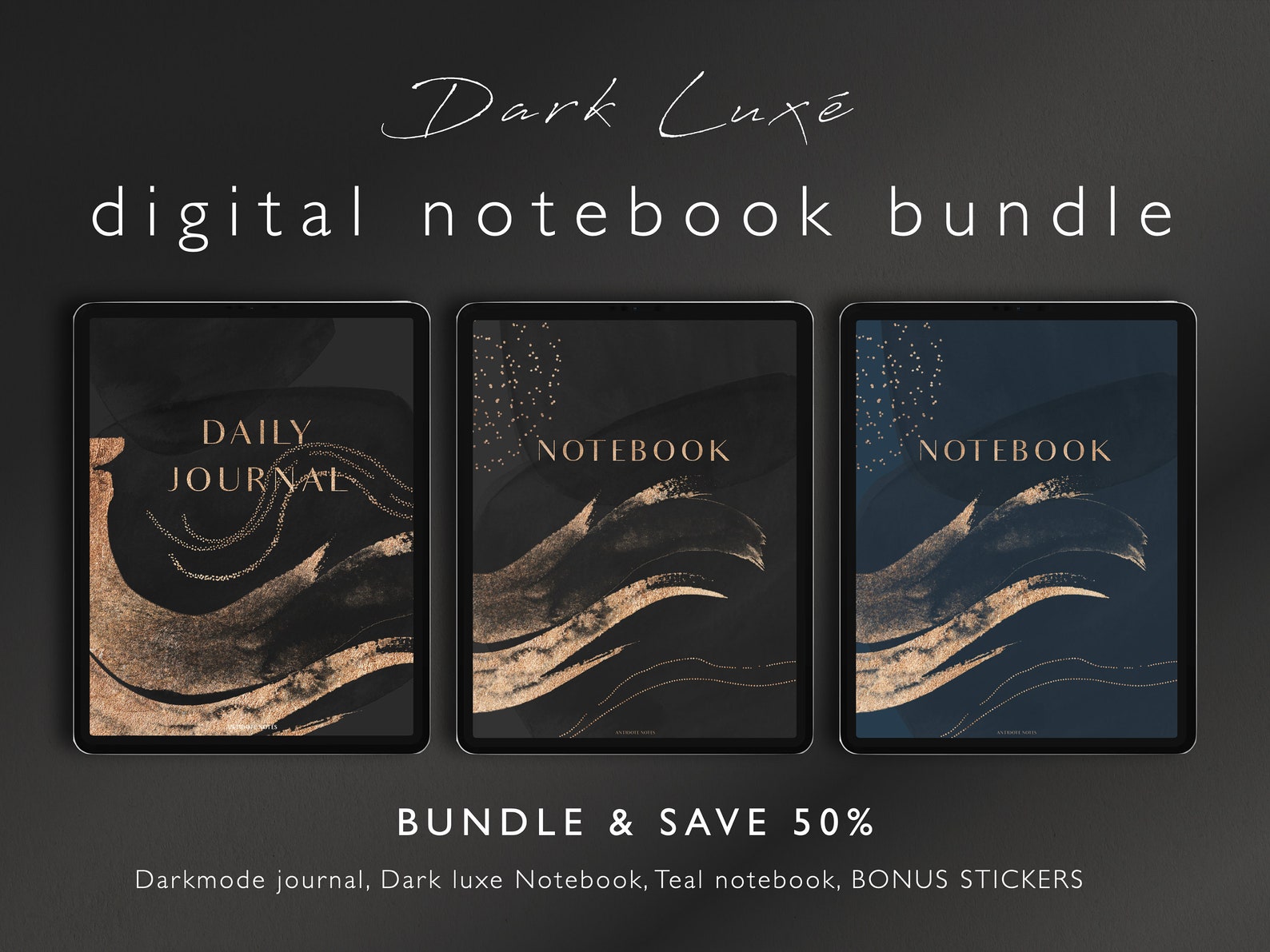 My, my. These are so gorgeous! I literally paid peanuts and got these beautiful journal and notebooks which is so worth it! The notebook comes in light version as well so I messaged the seller to ask if I could swap the Teal one for the light Luxe and the seller gladly sent it to me so instead of receiving two notebooks, I received three notebooks including the daily journal! The daily journal is dated which is awesome for daily journalling and the notebooks come with 12 tabs and 8 different paper templates.
the stickers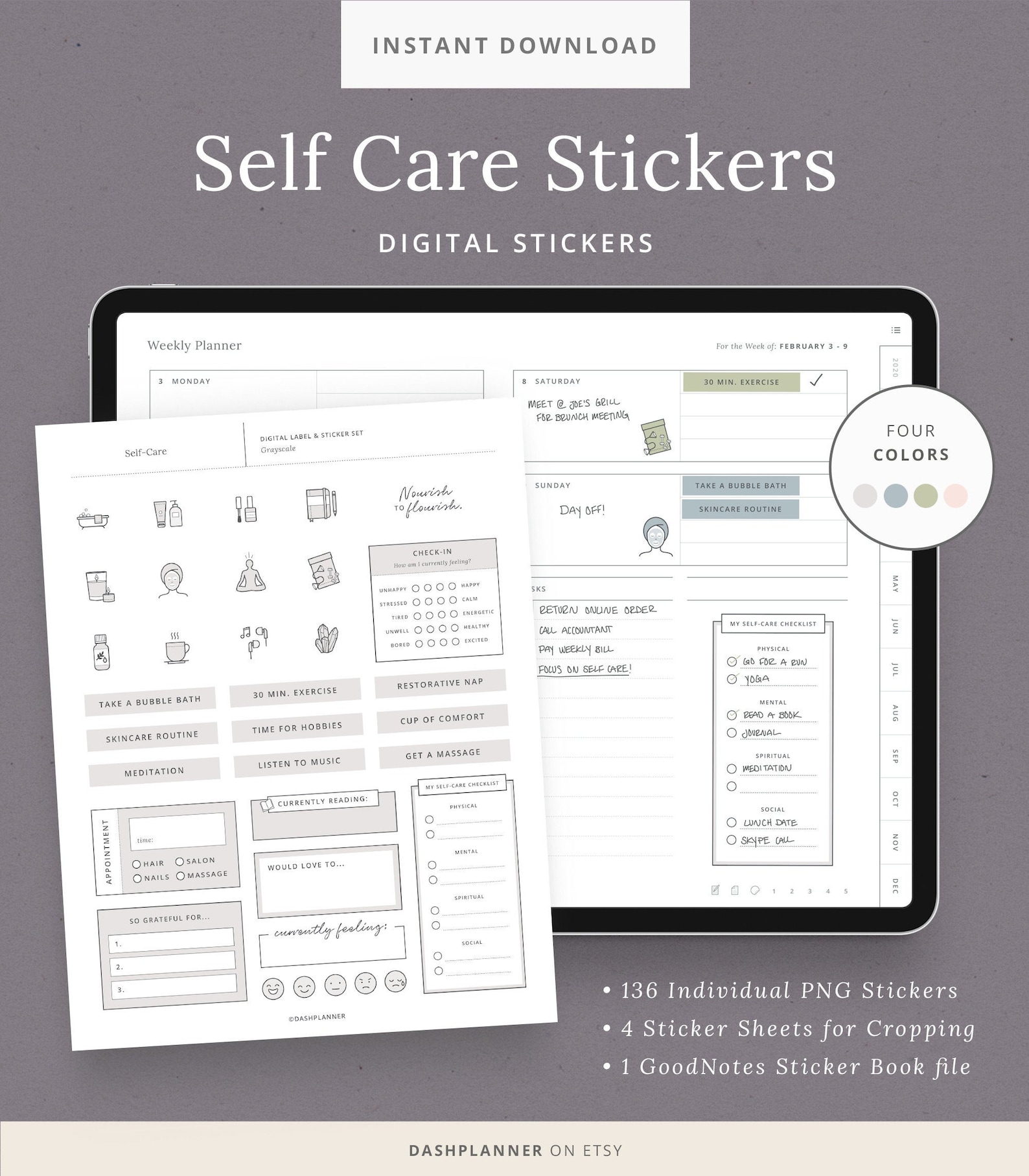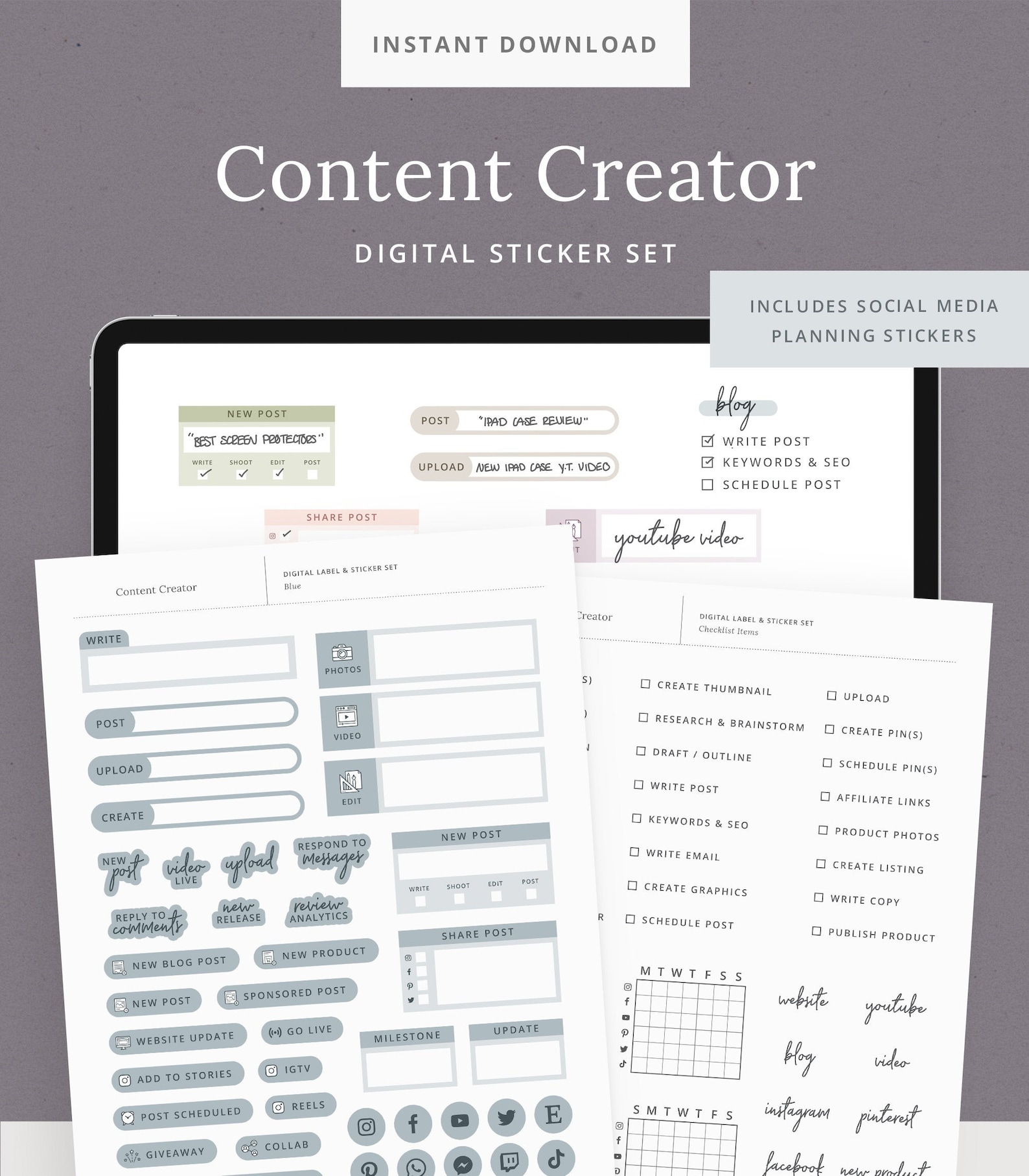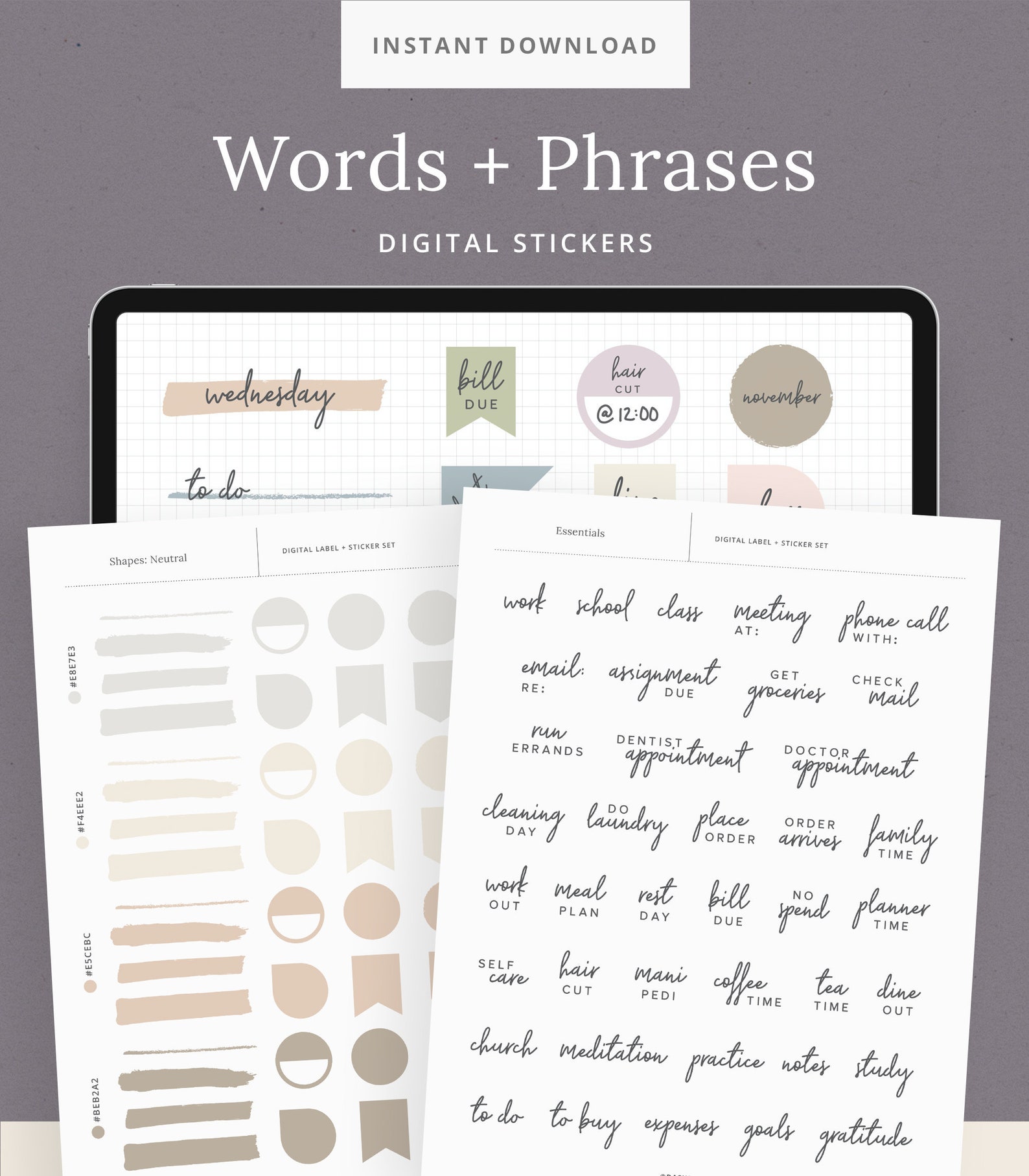 DashPlanner has amazing functional stickers! These three sticker sets are just what I need for my planning. The self care stickers are perfect for obviously, your self care. The content creator stickers I use for my blog planning, and the essential words and phrases are perfect for monthly planning. It comes with some washi and shape stickers too!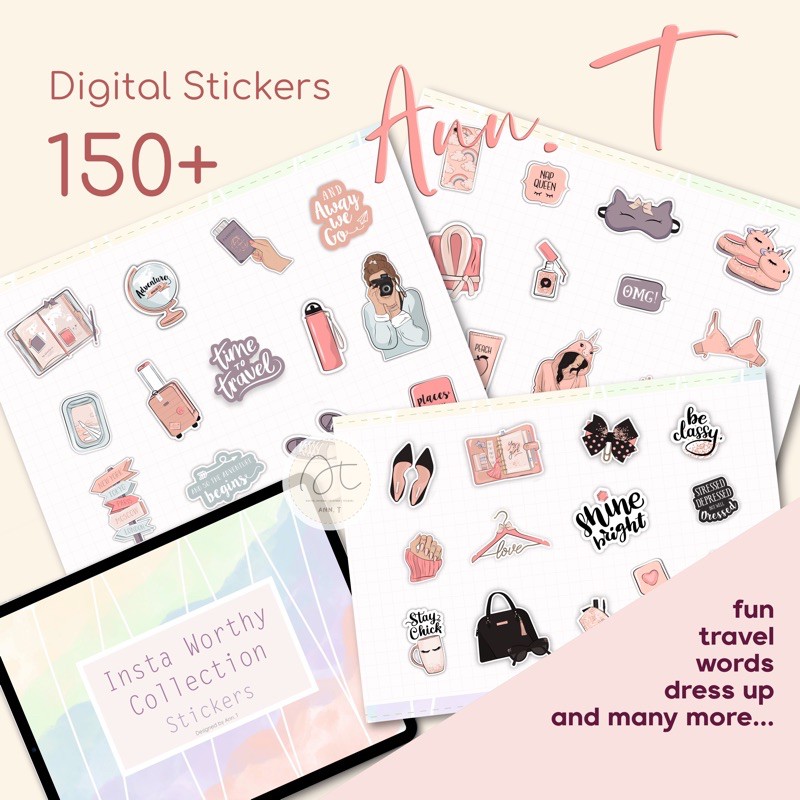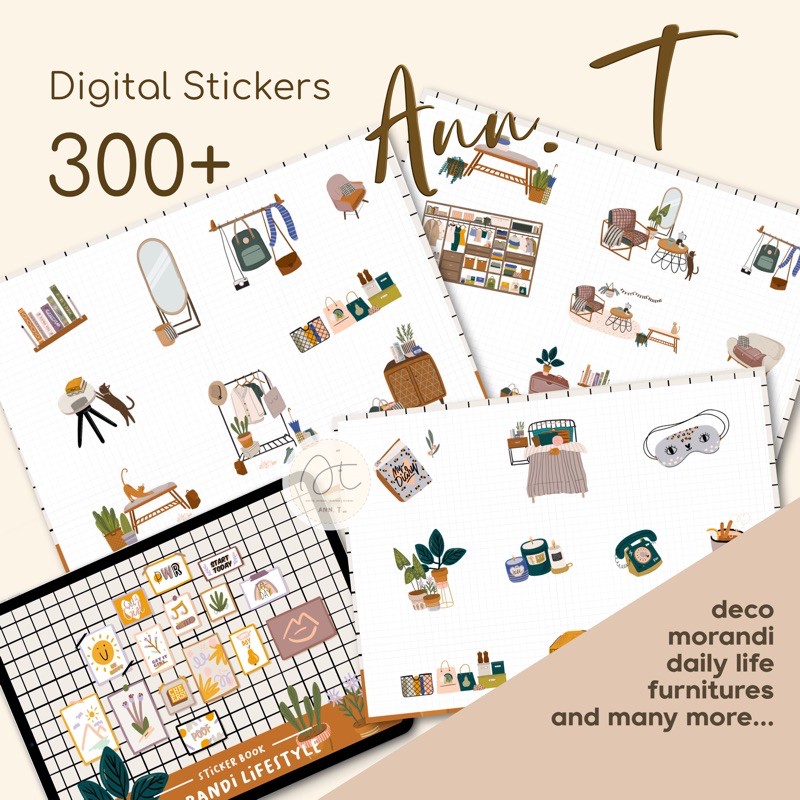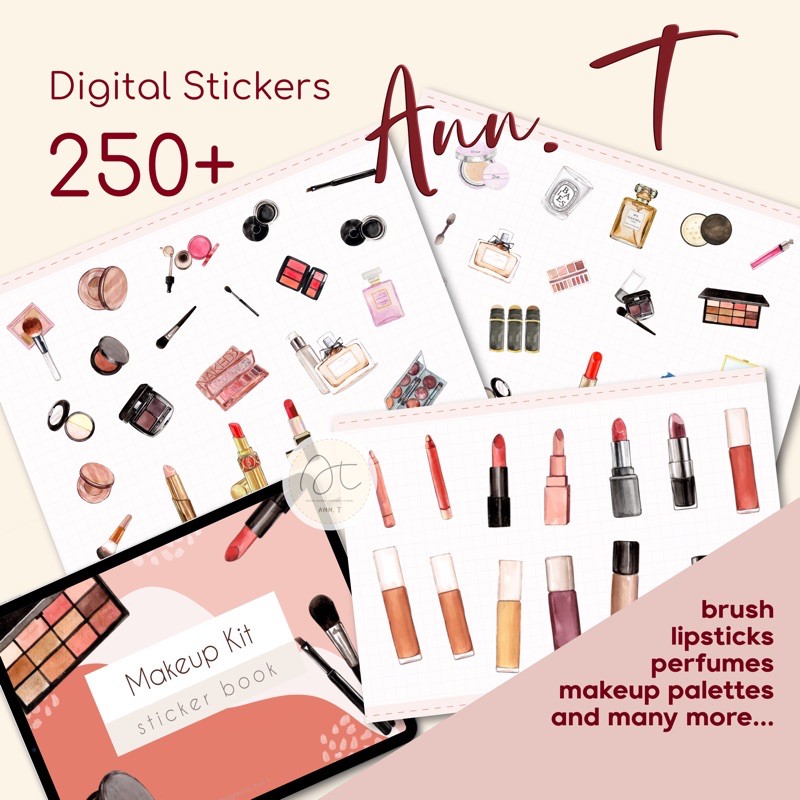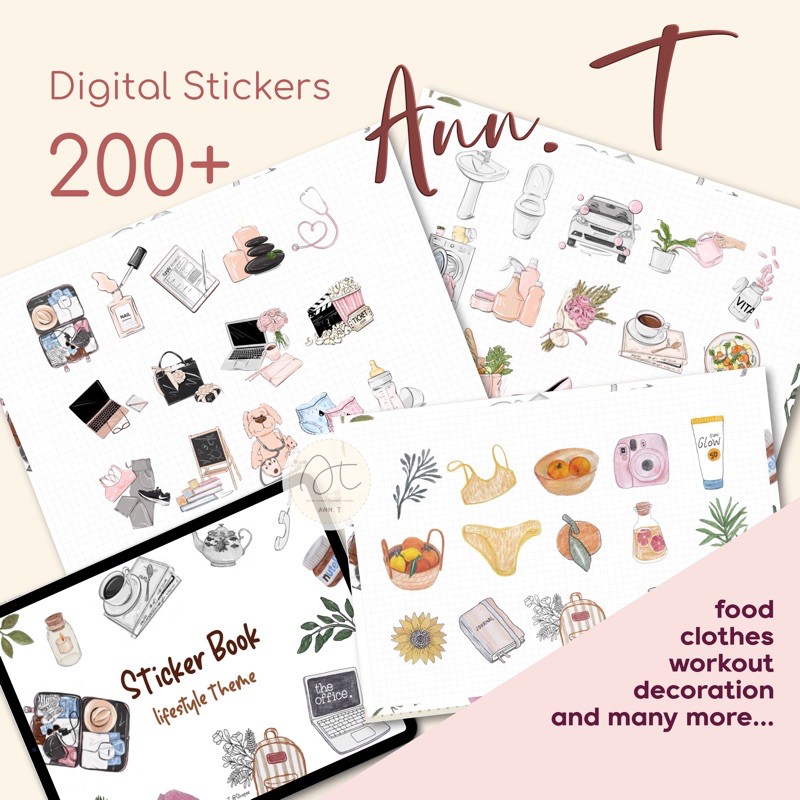 Can we just talk about how cute these stickers are, not to mention that they are dirt cheap! I use them mainly for decorating my monthly layouts which I have colour-coded. All stickers I bought come in GoodNotes file which makes copy and pasting so much easier.
Do you digital plan as well? If so, let me know where you buy yours!
Follow